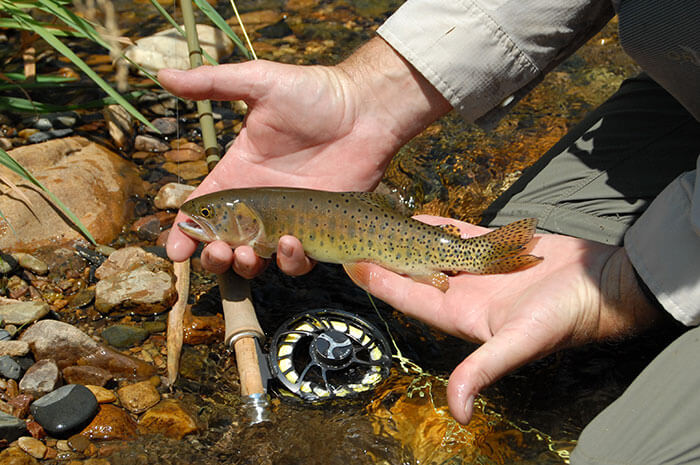 08 Feb

Orvis News Videos: Completing the Utah Cutthroat Slam

Original story found HERE on Orvis News. Written by Phil Monahan.
We've posted three times about the fantastic new Utah Cutthroat Slam program, which requires anglers to land the state's four native subspecies—Bear River, Bonneville, Yellowstone, and Colorado River cutthroats. I was able to complete the Slam in 2016, and both Aaron Smith and Tyler Coleman got it done last year. If you have any interest in discover native trout subspecies in their native ranges, I highly recommend a trip to Utah.
My friend Paul Thompson, Northern Region Aquatics Manager for UDWR, sent me links to these four videos from KSL in Salt Lake City, each of which focuses on one of the subspecies and offers some great information. There's some spin fishing mixed in, so I led with the two fly-fishing episodes above. The videos cover the philosophy behind the Slam, as well as many of the conservation efforts that are part of restoring Utah's native fishes.
As of today, 1,163 people have signed up for the Utah Cutthroat Slam, and 234 have completed the challenge. You can see them all here; check out number 37.
Your first stop when planning a Utah Cutthroat Slam trip should be utahcutthroatslam.org, the website dedicated to the program. There, you will find descriptions of each subspecies, maps of watersheds where each is found, and more.